Club Card Levels
SO MANY BENEFITS, SO EASY TO EARN
To earn benefits, simply insert your Gold Rewards Card into any slot machine card reader. The more you play, the more you'll earn! You could achieve VIP status, and join one of our top five Gold Rewards tiers: Gold, Gold Plus, White Gold, Black Gold or Ultimate Gold!
NEW GOLD REWARDS CLUB MEMBERS
Receive $10 in E-CASH for all new members of the Gold Rewards Club. After 50 points on the day of signup, receive the Prime Rib Special FREE. New members will also receive kiosk offers for the next 5 weeks after signup!
Your Gold Rewards Card will expire after twelve months of inactivity. Sharing your card with others will result in revoking your membership from the Club.
*Based on level of play.
**Rooms offered in Carson City hotel, subject to availability. Certain restrictions apply.
GOLD REWARDS CLUB BENEFITS

Get these benefits when you visit Gold Dust West Carson City

Gold

Gold Plus

1,500 VIP Credits

White Gold

4,000 VIP Credits

Black Gold

7,000 VIP Credits

Ultimate Gold

14,000 VIP Credits

Points & Comp Earning
Mailers *
Gaming, food, lodging, entries into drawings
Eligible for Promotional Events *
Birthday Recognition *
VIP Parking
Bonus Comp Adjustment for 6 month period
$ 200
$ 300
$ 500
VIP Perks
$ 100
$ 200
$ 300
Restaurant Discount with Priority Seating
Priority Seating at the Grille
Thank You Bonus
$ 20
E-CASH
$ 120
E-CASH
$ 300
E-CASH
$ 600
E-CASH
Hotel Rooms **
Discount
Discount
Free
Free
Promo Plus
Extra award when you earn promo prize
Flights to Affiliate Properties **
Gold Rewards Club Card
THE MOST REWARDING CLUB IN CARSON CITY!
Gold Dust West's Gold Rewards Club is the club that gives you more. It's your key to earning E-CASH rewards and comps, entries into drawings, access to exciting promotions and tournaments, and a monthly mailer loaded with special offers. Be sure to use your card each time you play to earn more points and more benefits.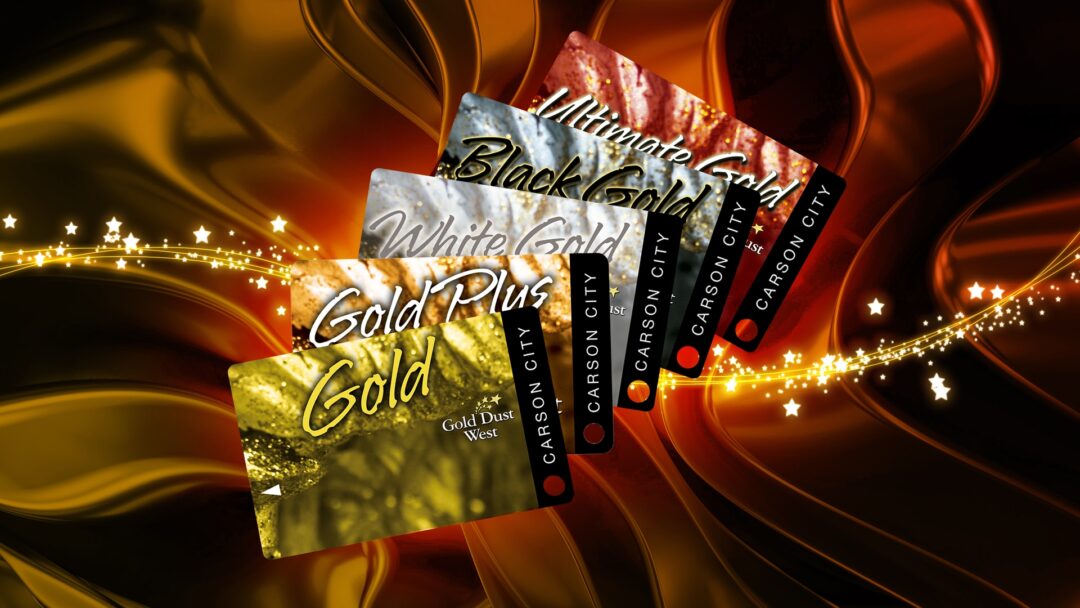 YOU'LL START WINNING RIGHT AWAY!
If you're not a member, stop by Guest Services today. The sooner you sign up, the sooner you can start cashing in on all the benefits!
Points & Comp Earning
Mailers with Special Offers
Entries into Drawings
Access to Exclusive Events
New Member Sign-up Bonus
Birthday Recognition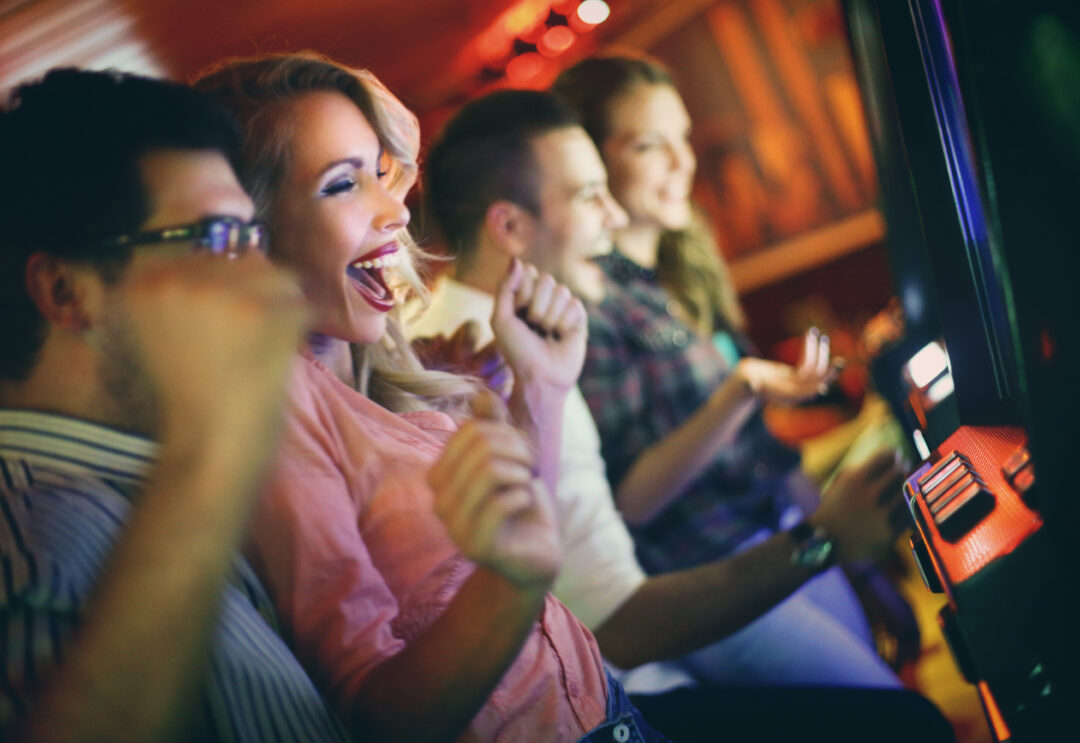 THE CARD THAT GIVES YOU MORE
Gold Dust West's Gold Rewards Club offers five levels, each with it's own benefits. The higher your tier level, the more you'll receive. Be sure to use your card every time you play and you could achieve our V.I.P. status.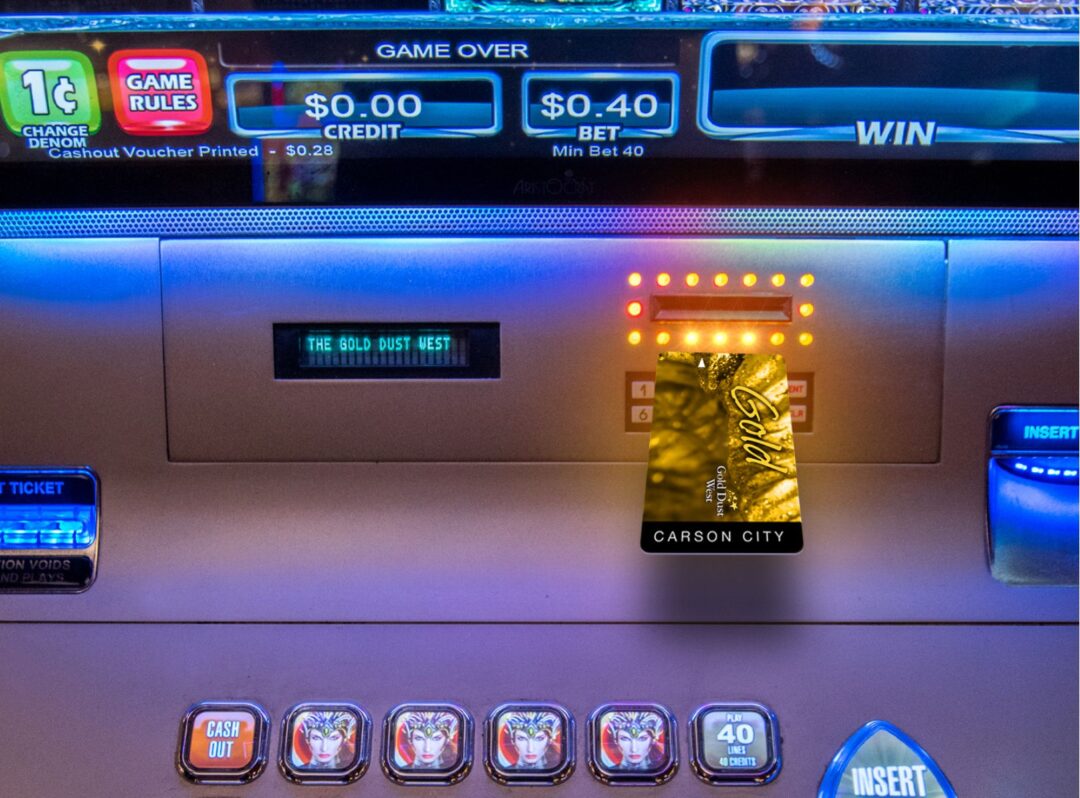 GET MORE OF WHAT YOU WANT
Redeeming your rewards is easy and convenient. Points are redeemable for E-CASH right at the machine. Just enter your pin number on the pin pad, choose option 2 for point play and follow the instructions. You can redeem 2,000 points for $5 in E-CASH.